DIY: Denim Patchwork Trench Coat
Sometimes a regular sized denim jacket or button up on its own just isn't enough. So let's add two together and make an extendo version! Introducing the patchwork denim trench coat full of character, comfort and style.
- Two denim jackets/button ups
- Extra denim if sleeves, pockets or extra patches are required
- Thread
- Fabric Scissors
- Sewing Machine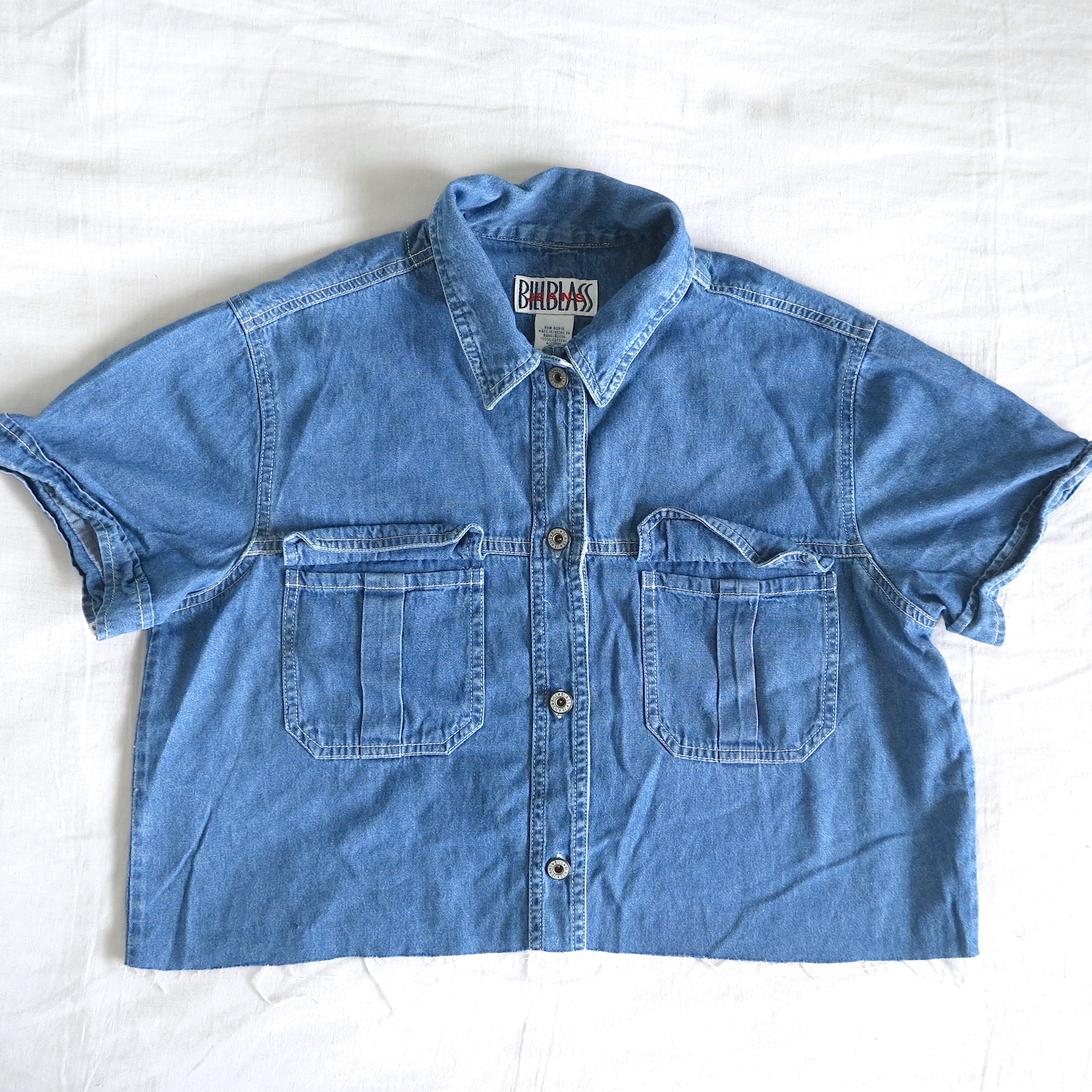 Start with your seperate garments and extra fabric and cut the straight along where you'd like the two pieces to join together.
I'd suggest for the top piece cut around 3/4 from the top and for the bottom piece cut just below the arm holes or below the pockets.
Now line up the two straights that are going to be sewn together and place the good sides so they're facing in.
After sewing along the edge you should be able to unfold the good sides so the seams are hidden and you can begin to see the full length of the trench coat.
If you're top half was originally long sleeves then you'll be good to go from there (it's really that easy!). But it you're like me and had short sleeves it's time to use that extra denim to add length.
I cut off the original short sleeves and replaced it for more of a wide kimono style and made it long enough so it could comfortably be folded back without losing too much coverage.
Hope this was helpful! As always, let me know if you give this tutorial a go and how it turns out. Hashtag the outcome #essentialsclub on social media.